The Nganya team is driven by a collective desire to inspire leaders and organisations to create meaningful connections with Aboriginal communities for the delivery of sustainable and equitable outcomes.
What we do makes a difference. We are bold, unreserved, and exist to make meaningful and real change in our communities.
We are a team of First Nations and non-Aboriginal people who value people, communities and connection. We are always listening and learning from the lived experiences of others and are committed to centering the voices of people in all that we do at Nganya.
We are the type of people who see opportunities and not obstacles or limitations. We live with purpose and know that everything has meaning and potential. We operate from a place of deep understanding, respect and truth-telling about the ideas and beliefs that need to be challenged. Our collaborations with our clients are not transactional; what we do is transformational. We support and stretch our clients to design and build momentum so what we create together has sustained impact beyond the time we know of and work with each other.
We'd love to assist you on your next project, feel free to get in touch.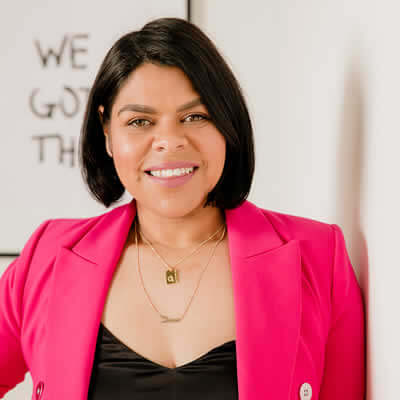 Dixie Crawford, is a Barkindji woman from Brewarrina and lives on Ngunnawal country.
She is the Founder and Managing Director of Nganya.
Nganya means firelight in Barkindji language-and when you meet Dixie you will understand why. Nganya is the right word to describe the way Dixie and her team collaborate with clients, connect to communities, and challenge the status quo of mediocre leadership on social policy and equity.
Dixie uses her lived experiences, personally and professionally, to challenge ideas and the way 'it's always been done'.
Warm, vibrant and with a gift for building genuine relationships and connections, Dixie is the kind of person that after the first meeting you'll think of her throughout your week, as the conversations you have with her will be influential and thought provoking.
Dixie wants to make a difference in the way Aboriginal people are heard and understood.
Highly focused on and driven by an unwavering belief, Dixie knows that if a generational change in Aboriginal communities is to occur, the catalyst for that can only ever be transformational, disruptive and action-driven leadership.
Dixie is accountable to the people and communities she advocates for; her commitment is to always centre people in conversations about our shared past and future. The work Dixie does is not fluff or feel-good—it is intentional, and at times uncomfortable and confronting. However, without having real and straight-shooting conversations that expand our knowledge and skills we won't ever get to a place of deep understanding and equity.
At Nganya, Dixie leads our stakeholder engagement, masterclasses, executive coaching, and the design, implementation and monitoring of Reconciliation Action Plans.
Qualifications
Dixie's qualifications include a Bachelor in Health Science, Advanced Diploma in Leadership and Management, Certificate IV in Aboriginal Family Health, Advanced Diploma in Specialist Trauma Counselling (SoA), and Level One Executive Coaching.
Experience
Dixie has a strong background in policy design, program implementation and monitoring, and governance expertise in the spheres of social policy, human services, and community wellbeing. Dixie is skilled and experienced in stakeholder engagement and community consultation, assisting in the building, and nurturing of relationships with multiple layers of complexity where stakeholders have distinctly diverse needs.
In her 17-year career, Dixie initially worked in a mental health inpatient unit and Child and Adolescent Mental Health Service (CAMHS) before transferring into a specialist unit for child safety and wellbeing. After leaving frontline service delivery and management, Dixie transitioned into strategy and policy working cross-government on program design, service stream development and performance monitoring, reforms in domestic and family violence and paediatric health care.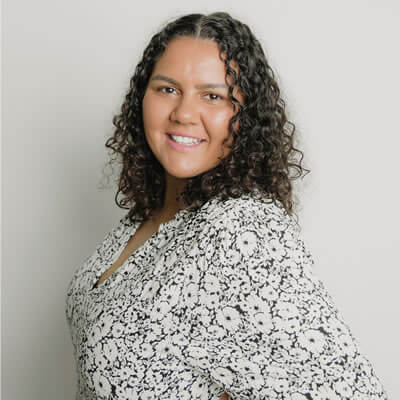 Tanika Davis is a proud Worimi Woman from Forster and currently lives on Awabakal Country in Newcastle with her family. Tanika is passionate about providing support to those most vulnerable in our community and ensuring we are building inclusive environments that deliver equity to all.
Tanika is a mother to two beautiful jarjums. Her eldest son was diagnosed with Austism Spectrum Disorder at two-years of age, this experience was an eye opener not just in terms of his future care, but also around the lack of culturally appropriate support, resources and connection opportunities for Aboriginal families. She knows too well the importance of inclusive engagement and has developed her own resources to support Aboriginal families in similar situations.
She is a change maker and wants to make a valuable contribution to equity and inclusion in the development of programs and policy.
Qualifications
Tanika has a qualification in Indigenous Health Promotion and over 10 years' experience in program delivery, event management and service delivery.
Experience
Tanika has worked with Government departments and key stakeholders within NSW Health, Education and Corporate organisations.
Tanika's work is focussed on understanding the importance of real and impactful community engagement with Aboriginal and Torres Strait Islander communities, to ensure the voices of First Nations peoples and communities is centred in decision-making. Tanika's enthusiasm to ensure any policy development or program outcomes benefit her people is reflected in all she does, personally and professionally.
Projects Tanika has recently contributed to include, the NSW Aboriginal Children's Early Childhood Education Strategy, Reconciliation Action Plan consultation with Aspect Australia, delivery of educational and cultural consultation to organisations such as Gowrie Australia, Good Start Learning and Northcott.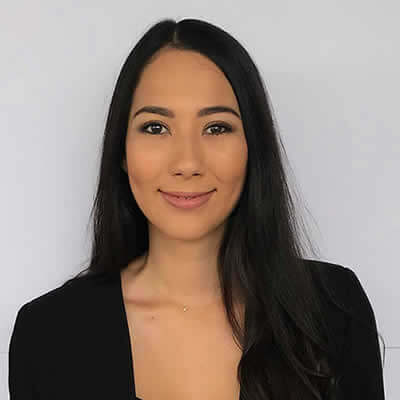 Sarah Ciftci
Sarah Ciftci is a non-Indigenous woman living on the lands of the Gadigal People of the Eora Nation. Sarah is committed to promoting cultural diversity, inclusion and social justice and is passionate about decolonising research methodology and practice. She values deep listening, empathy and respect and applies this to all she does, personally and professionally.
Qualifications
Sarah completed her PhD (Social Sciences) at the University of Sydney and holds a Bachelor of Socio-Legal Studies with First Class Honours, also from the University of Sydney.
 Experience
Sarah has ten years' experience conducting research and evaluation projects with Aboriginal and Torres Strait Islander people and communities across multiple policy contexts including child protection and wellbeing, family violence, health and education. She currently holds an academic research position at the Research Centre for Children and Families, The University of Sydney where she coordinates an ARC-funded Linkage Project that explores practice change in the out-of-home care sector. She previously held academic roles as a lecturer, unit coordinator and tutor at both The University of Sydney and University of Tasmania.
Sarah brings high level skills in stakeholder engagement, data analysis and writing to the team. Examples of her academic publications include:
McLeod, K., Moore, R., Robinson, D., Ozkul, D., Ciftci, S., Vincent, K. (2020) 'Using the pluriverse concept to critique Eurocentrism in education', Journal of Applied Learning & Teaching, 3 (Special Issue No. 1): 30-39.
Ciftci, S (2018) Making Space for Indigenous Justice in the Child Welfare and Protection Space in Hendry, J, Tatum, M, Jorgensen, M and Howard-Wagner, D (eds) Indigenous Justice: New Tools, Approaches and Spaces, Bristol: Palgrave Socio-Legal Studies, Palgrave Macmillan.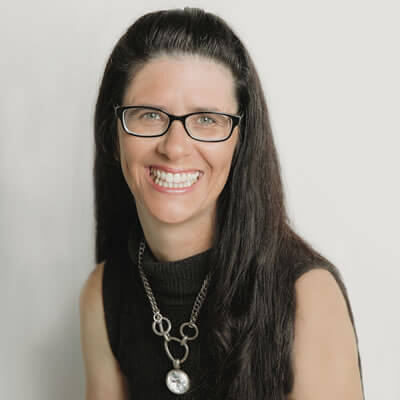 Dinah is a non-indigenous woman living on Ngunnawal country. She is a mother of four and has a strong ethos of putting family first. She is also a committed and dedicated volunteer who is strongly connected, involved and giving to many community organisations in Canberra, ranging from sport, church and school. 
Dinah has a passion for strategic communications, in particular identifying audience and using deep listening to ensure we can make authentic connections that lead to project/engagement success.
Qualifications
Dinah has a Bachelor of Applied Science in Sports Studies/Sports Journalism (with a major in Communications) from the University of Canberra. She also has a Diplom in Sports Journalism and Photography from the Australian College of Journalism.
Experience
Dinah is a communications specialist and has an extensive portfolio of experience. She has a strong writing and editing background and has worked as a senior political media adviser, radio news editor, freelance journalist and executive communications manager both in the Australian Government and with a private communications company.
As a former political media adviser and Director of Stakeholder Relations in the Australian Public Service (on call to the Minister's office), Dinah has strong political nous and is experienced in handling situations where content or discussion is politically sensitive. She has been responsible for preparing media handling notes and delivering media training to Federal, ACT Ministers and APS Executive staff, on sensitive subject matters. Given this experience she is experienced in mitigating risk in tasks such as development of policy, preparation of correspondence and media responses.
As a former radio and freelance journalist, Dinah is experienced in taking detailed information either from interviews, reports or research outcomes to deliver clear and concise content. She is experienced in building relationships and undertaking interviews with relevant talent to then create engaging narratives that make a real connection with the intended audience.
Dinah has also worked on several strategic communications projects, whereby she was responsible for interviewing staff and clients, to then compile key themes, pain points and gaps to deliver reports for the purposes of change management, program reviews, policy and project development, and delivery of training programs.
As a former radio newsreader she is also a skilled voice presenter and voice over talent.