Our advisory services are informed by our Nganya Way of Being, to ensure our collaboration with clients is culturally sound, informed and makes a difference to the lives of our clients and the communities they are connected to.
Our work is not driven by the desire to get the work done in the quickest timeframe, but by the potential of opportunities and impact contributing to social change, greater wellbeing and equity in Aboriginal communities.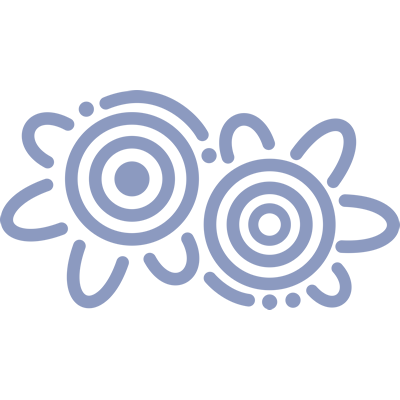 Strategy and Implementation
We provide advice on organisational strategic plans, implementation and performance relevant to Aboriginal service planning and performance, learning and development, program design and delivery, monitoring and evaluation frameworks, and leadership development programs.
We use methodologies of design thinking, data analysis, inclusive communications strategies and stakeholder engagement to identify the organisation's core needs in objectives, planning, execution and performance indicators.
Our approach to advisory is to
Identify the need and define the nature of the challenge, opportunity, or outcome i.e., what you need help with, what question are you asking and what problem you are trying to solve.
Deconstruct issues to effectively disassemble and hypothesise solutions i.e., what do you understand about the problem through observation, research, stakeholder engagement and mind mapping.
Prioritise and critically analyse data to redefine or reframe the challenge, opportunity or outcome, i.e., what has been revealed, what do we need more or less of and what are the core needs that have been determined as an outcome to the subject-matter exploration.
Design and validate work plans and processes, informed by the analysis, for better-informed implementation, i.e., determine step-by-step plans and actions (including, a core framework of who, what, where, when, how and why) focussed on the immediate need and appropriate solutions.