Nganya was founded by Barkindji woman, Dixie Crawford. Dixie was born in Broken Hill and grew up on Country in Brewarrina and lives on Ngunnawal country.
Nganya means firelight in Barkindji language-and when you meet Dixie you will understand why. Nganya is the right word to describe the way Dixie and her team collaborate with clients, connect to communities, and challenge the status quo of mediocre leadership on social policy and equity.
Highly focused on and driven by an unwavering belief, Dixie knows that if a generational change in Aboriginal communities is to occur, the catalyst for that can only ever be transformational, disruptive and action-driven leadership.
Dixie is accountable to the people and communities she advocates for; her commitment is to always centre people in conversations about our shared past and future. The work Dixie does is not fluff or feel-good—it is intentional, and at times uncomfortable and confronting. However without having real and straight-shooting conversations that expand our knowledge and skills we won't ever get to a place of deep understanding and equity.
At Nganya, Dixie leads our stakeholder engagement, masterclasses, executive coaching, and the design, implementation and monitoring of Reconciliation Action Plans.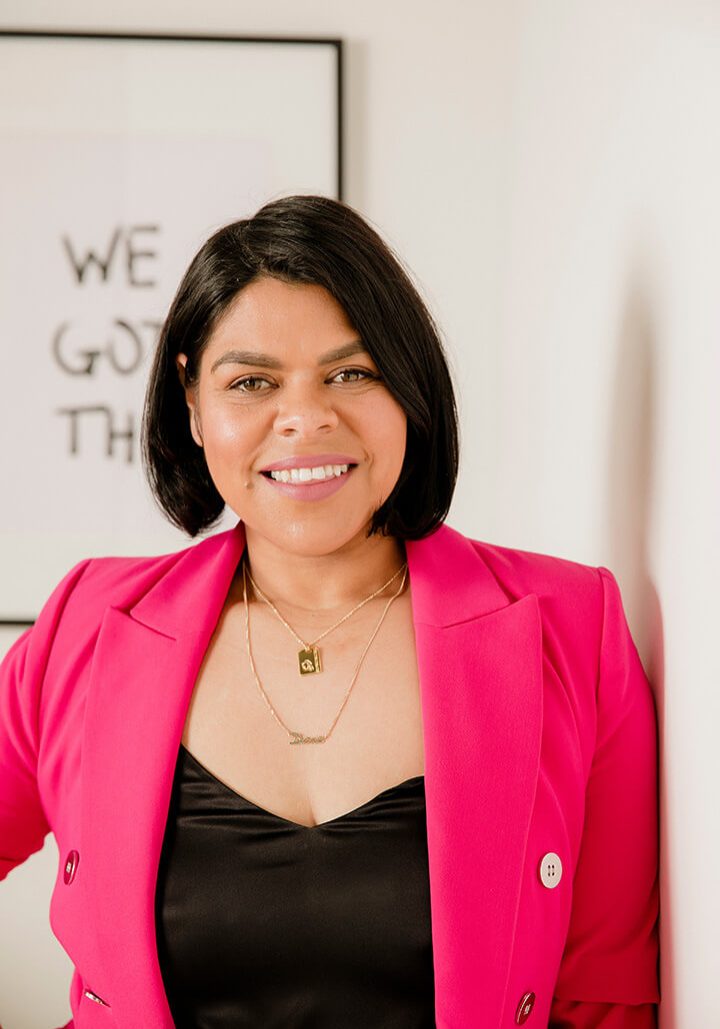 Dixie's qualifications include a Bachelor in Health Science, Advanced Diploma in Leadership and Management, Certificate IV in Aboriginal Family Health, Advanced Diploma in Specialist Trauma Counselling (SoA), and Level One Executive Coaching.
Dixie has a strong background in policy design, program implementation and monitoring, and governance expertise in the spheres of social policy, human services, and community wellbeing. Dixie is skilled and experienced in stakeholder engagement and community consultation, assisting in the building, and nurturing of relationships with multiple layers of complexity where stakeholders have distinctly diverse needs.
In her 17-year career, Dixie initially worked in a mental health inpatient unit and Child and Adolescent Mental Health Service (CAMHS) before transferring into a specialist unit for child safety and wellbeing. After leaving frontline service delivery and management, Dixie transitioned into strategy and policy working cross-government on program design, service stream development and performance monitoring, reforms in domestic and family violence and paediatric health care.